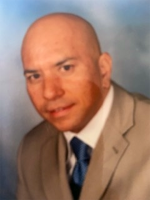 Mr Ismail Esau is a career official with the South African Department of International Relations & Cooperation (DIRCO) and has served in both bilateral and multilateral areas of engagement. Mr Ismail Esau assumed the post of Minister Plenipotentiary / Deputy Head of Mission at the South African Embassy in Washington DC on 02 May 2022.
Prior to his current assignment, Mr Esau served as Director: Levant and Director: Southeast Asia. Mr Esau also served in the DIRCO's Bilateral Directorate: Mediterranean Europe; and Multilateral Directorates: Economic Development – Finance for Development and Economic Relations. Mr Esau served as Counsellor: Political at the South African Embassy in Seoul, South Korea from January 2014 to December 2017, and as Counsellor: Political & Economic at the South African Embassy in Berlin from January 2008 to December 2011.
Prior to joining DIRCO, Mr Esau served as a policy adviser at the South African Department of Trade, Industry & Competition (the dtic) and served as South Africa's Economic Representative to Germany at the South African Consulate in Munich, Germany.
Mr Esau is a graduate of the University of Cape Town (UCT) and holds a degree in Economics and a Postgraduate degree from the University of the Western Cape (UWC), supported by various training and development courses, viz.: Leadership & Economic Diplomacy Course from Singapore's Cooperation Programme (SCP); the University of Pretoria, Public Management Development Programme; the United Nations Institute for Training and Research (UNITAR) Multilateral Diplomacy course and Management Training Programme from the Carl Duisberg Gesellschaft, Germany.