Tourism has an important role to play in placing the South African economy on a sustainable inclusive growth trajectory.
Described as the New Gold, it is a sector that is thriving, and that has tremendous potential for further growth and for the creation of much-needed jobs.
The mandate of the Department of Tourism (DoT), as outlined in the Tourism Act of 2014, is to:
promote growth and development of the tourism sector; promote quality tourism products and services;
provide for the effective domestic and international marketing of South Africa as a tourist destination;
enhance cooperation and coordination between all spheres of government in developing and managing tourism; and
promote the practice of responsible tourism for the benefit of South Africa and for the enjoyment of all its residents and foreign visitors.
In recognition of tourism as a national priority, with a potential to contribute significantly to economic development, the 1996 White Paper on the Development and Promotion of Tourism in South Africa provides for the promotion of domestic and international tourism.
The National Development Plan recognises tourism as one of the main drivers of employment and economic growth, and envisages the promotion of South Africa as a major tourist and business events destination.
Let SATOUR, the tourism marketing arm of the South African government, share with you all that is unique, warm and beautiful about South Africa. Learn more.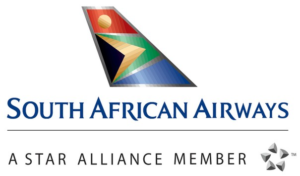 Get the latest travel deals from South African Airways, the flag carrier of South Africa and Africa's Most Awarded Airline. Learn more.